Black Hawk Community Church
Welcome to Black Hawk Community Church's online extension of its ministry! We are located at 5192 Mill Road, Rapid City, SD. The church is near the new Exit 52 of Interstate 90 a few miles west of Rapid City, SD. Feel free to browse our website for the happenings at our church.
Monday:
Tuesday:
Wednesday:
Thursday:
Friday:
Service time 10:00 AM Sunday
9:00 AM- Ladies Sunday School
​
Children's Church- Held during Adult Service
​
VBS- Summer 2021... dates coming soon!!
Announcements:
Sunday April 18th- Youth and Family Night (5:00 to 6:00)
Saturday April 24th- Crafting Supplies and Ladies Aide Bake Sale (9:00 to 1:00)
Thursday May 6th- National Day of Prayer- Prayer at Church 6:30
Sunday September 12th- Church Service at Old Storybook Island 10:00 AM
Seeking Volunteers for VBS- Please contact Pastor Rob if interested
​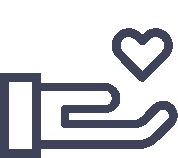 "Whoever is generous to the poor lends to the Lord, and He will repay him for his deed."