Black Hawk Community Church
Welcome to Black Hawk Community Church's online extension of its ministry! We are located at 5192 Mill Road, Rapid City, SD. The church is near the new Exit 52 of Interstate 90 a few miles west of Rapid City, SD. Feel free to browse our website for the happenings at our church.
Service time 10:00 AM Sunday
Sunday 9:00 AM- Ladies Sunday School
​
Tuesday 6:00 Bible Study
​
Children's Church- Held during Adult Service
​
Announcements:
​
Community Fellowship Supper
Community Outreach Dinner
The 4th Saturday of every month
​
Everyone Welcome!
​
Saturday April 23 (Postponed until 4/30 Due to Inclement Weather!!!!)
4:00 to 6:00 PM
Come Enjoy Nachos!!
​
Saturday May 28th
8:00 to 10:00 AM
Breakfast -
​
5192 Mill Rd, Rapid City, SD 57702
​
​
​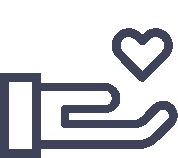 "Whoever is generous to the poor lends to the Lord, and He will repay him for his deed."